The modern dating landscape gets a bad rep.
Single friends are often looked at pitifully by their taken friends because the experience of being on dating apps and going for casual dates just sounds so downright difficult.
What happened to the days when people dated with the aim of finding someone to marry?
And why is everyone suddenly not ready for a relationship?
If you're one of the good ones who wants to treat the girl you're dating with love and respect, you may feel hard done by when hearing all the negative jokes people make about how "Men are trash" and are only after one thing.
The most important thing on a date is just to be kind and authentic.
However, if you want to make sure you come across as the gentleman you are, follow these sixteen pointers for best results.
17 tips for how to be a gentleman on a date
Be on time

Don't drink before your date

Get her opinion when making decisions

Don't interrupt her when she's speaking

Be honest about what you're looking for

Be honest in general

Put your phone on silent

Ask her questions

Compliment her

Don't assume she wants physical contact

Be polite to the people around you

Don't keep your date for too long

Leave a nice tip

Offer to pay in full, but don't insist

Make sure she gets home safely

Be clear about whether you want to see her again

If she's giving you the signs, lean in for a kiss
Being a gentleman means being respectful, pleasant, and caring. And let's be honest, nobody doesn't want to date a gentleman.
That said, people say, "Chivalry is dead" for a reason. You don't want to be over-courteous, or make your date feel like you don't think she can't take care of herself.
As a modern gentleman, you must walk the difficult line between observing traditional etiquette and 21st century, feminist norms.
While this might sound like a challenge, in practice it just means being sound, considerate, and well-mannered.
Follow these 17 tips to be courteous while not being awkward on your date.
1. Be on time
This first rule of being a gentleman is that you must always keep your word.
If chivalry originally derives from medieval knight's codes of honor, then being chivalrous means being trustworthy.
To be trustworthy, you must be a man of your word. And if you promise to be somewhere at a specific time, then you better be there.
There is nothing more disrespectful or ungallant than being late for a date.
Keep in mind, however, that this same courtesy doesn't necessarily go both ways.
Traditionally, men arrive to events earlier because women require more time to get ready. This is where the expression "fashionably late" comes from!
2. Don't drink before your date
It can be tempting to lean on a little Dutch courage before any social event that makes us nervous, but drinking before a date is a big no–no.
If you show up to a date already tipsy, the woman you're meeting will feel disrespected. She will not consider it gentlemanly behavior, because it implies that you weren't interested enough in her to want to get to know her sober.
Also, it is customary to have your first drink at the same time as your date (if you are going on a date where alcohol is involved), because it keeps you both at the same level of sobriety.
3. Get her opinion when making decisions
Some men feel the need to demonstrate their prowess by making all the big decisions on a date—even including ordering food for the person their meeting!
This is all the result of the myth of the alpha male, which tells men they have to be domineering to be considered powerful by a woman.
In fact, in most cases, trying to take the reins too heavy handedly will be a turn off for your date.
It shows much greater strength and confidence in yourself to consult your date when making decisions about where the two of you are going for your next drink, or what bottle of wine you would like to order.
That said, being clear and assertive about what you want is definitely a good thing. Don't be wishy-washy or just go with whatever she says. The best course of action is to make it calmly clear that you have an opinion and preference, ask her hers, and then defer to hers if she expresses one.
Often, she will be happy to have been consulted and but will also be quite happy to go along with what you're suggesting.
4. Don't interrupt her when she's speaking
This. This. This.
Do not interrupt your date when she's speaking because you think your story is more interesting than hers. This is the least gentlemanly thing you could do on a date, and it will certainly lead her to say no to a second date.
Let her finish her sentence before you begin speaking, and better yet, make sure what you're saying is actually in response to what she has just told you.
5. Be honest about what you're looking for
You don't have to be looking for marriage to be a gentleman.
What distinguishes a gentleman from, well, a f•••boy, is that a gentleman is clear and honest about what they want from a relationship.
And you can still be a gentleman on a date even if you aren't quite sure what you're looking for—the only thing you need to be is honest about it.
Don't promise your date the world if you won't be able to deliver.
6. Be honest in general
It goes without saying that you should tell the woman you're dating the truth about your life. This includes what you say about your job, your age, your housing situation, and so on and so forth.
While you don't have to divulge anything you don't want to when you are initially getting to know someone, you do have to ensure that what you do say is truthful.
It can feel easier in the early stages of dating to tell someone a few white lies to keep the conversation flowing.
Be mindful, however, that being deceitful is not at all gentlemanly. And anyway, if you plan on continuing to date the person you're seeing, they will find out the truth about you eventually anyway and will be upset that you've lied.
7. Put your phone on silent
When you are on a date, don't answer texts or calls (unless it's an emergency), and certainly don't scroll through your socials.
Give your date your full, undivided attention, and keep your phone in your pocket and on silent.
You can't expect to be engaged in the conversation if you are continually checking your phone to see whether anyone has contacted you.
If you are waiting for an urgent message or a call that you will have to take, it is better to cancel a date and reschedule it for a time when you can be fully present.
8. Ask her questions
Show an interest in your date's life and way of thinking by asking her questions about her family, her work, her living situation, and her opinions on whatever the topic at hand is.
A gentleman doesn't dominate the conversation, he facilitates it, and makes the person he's speaking to feel comfortable.
By asking your date about herself, you are demonstrating that you care about getting to know what she is really like.
9. Compliment her
It is customary and traditional for a man to compliment a woman on her appearance when he first sees her.
A simple, "you look lovely" will suffice.
You can also throw her a few compliments during the date if you feel genuinely inspired to.
For example, if you can't stop laughing, tell her she's really funny, or if she helped you choose an item off the menu that you're really enjoying, tell her she has great taste.
10. Don't assume she wants physical contact
While there is something to be said for putting a gentle hand on your date's lower back as she exits the restaurant, only do this if she is giving you the signs that she is into physical contact.
Let her initiate physical touch the first time.
If, for example, she reaches out to touch your shoulder when she laughs, or briefly holds your hand while you are telling an emotional story, you can assume she is giving you the green light to make subtle contact with her too.
11. Be polite to the people around you
A gentleman has impeccable etiquette and is always polite and friendly to the people around him.
If your date is taking place in a restaurant, be courteous to the waitstaff and kind to the other diners.
There is genuinely nothing more embarrassing to a kind and considerate woman than being on a date with someone who is rude to waiters.
12. Don't keep your date for too long
While you might want to keep the date you're on going all night, it is better to leave the woman you're with wanting more.
How long should a date last? Well, it depends on how the two of you are getting along.
However, even if you're getting on like a house on fire and can't stop laughing and smiling at each other across the table, the gentlemanly thing to do is still to end the date at an appropriate hour.
There's no rush to do everything at once. If you continue seeing each other and enjoying each other's company, you'll have a lifetime together.
13. Leave a nice tip
A gentleman knows how to tip. You don't have to go overboard but leave at least the standard twenty percent tip.
This shows your date that you are considerate and follow normal social conventions.
14. Offer to pay in full, but don't insist
Ah, the infamous "Who gets the bill?" question. A modern gentleman's dilemma.
Despite all the progress that has been made toward gender equality in dating, there still seems to be a feeling among many people that men should pay for dates.
If you're confused about what to do when the bill comes, here is a great rule to follow: As a gentleman, do the chivalrous thing and offer to pay.
However, if your date is insisting that she really wants to pay half, then split the bill.
15. Make sure she gets home safely
It can feel a bit awkward to ask your date how she's getting home after a first date.
After all, you don't want her to misunderstand and think you are asking to come over.
To avoid any confusion, you can phrase the question like this, "Do you have a way to get home safely?"
If she seems unsure, offer to walk her home or to hail her a cab.
Asking her to text you that she's home safe is a nice touch.
16. Be clear about whether you want to see her again
A gentleman is clear about his intentions and knows what he wants. If, at the end of your first date, you know you would like to see the girl you're with again, ask for a second date.
Express that you had a good time and would like to see where things go.
If, on the other hand, you didn't have a good time and feel that things have reached their natural conclusion, politely thank her for the evening and let her know that you don't see things progressing between the two of you.
17. If she's giving you the signs, lean in for a kiss
If you feel like your date has been giving you signs that she is into you all evening and the two of you have chemistry, you can lean in for a kiss.
Don't do so too forcefully, and make sure she has the option to back away if she isn't into it.
But leaning in shows that you have confidence she feels the same way you do and demonstrates that you like her and want to continue seeing her.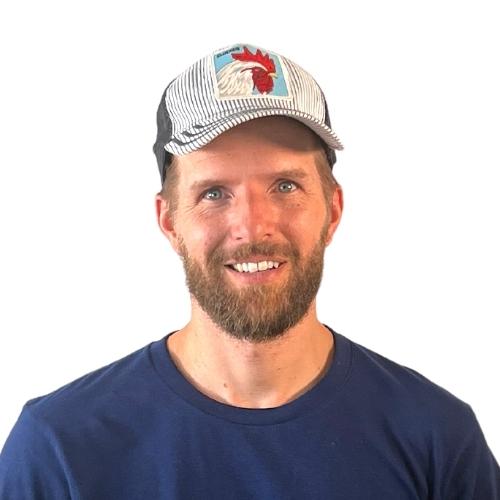 Hey, it's me, Steven. Dating and relationships have always fascinated me. On Dategosu, you will find my best tips to make sure your next date is a great success!