If you've been daydreaming about meeting and dating your celeb crush IRL, you aren't alone.
There's a reason we all get excited about famous people with "normie" girlfriends or boyfriends, and it's usually because there is some part of us that wishes we had snagged the celeb ourselves.
So, whether you're on a mission to date a celebrity, or someone with a blue-ticked account has slid into your DMs and you're wondering how to deal with it, here are some helpful tips to follow when it comes to dating a celebrity.
How to date a celebrity
Don't act like a fan
Keep your relationship private
Don't assume you already know them
Be yourself
Don't research their whole backstory
Keep your social media clean and savvy
Establish trust early on
Be aware that you will have different lifestyles
Be a good communicator
Keep your expectations realistic
Don't be jealous
Don't feel like you owe them anything
Stay financially independent
Enjoy the wild ride!
If you begin dating someone with millions of social media followers, your life is going to change.
There are two key things to keep in mind before you begin dating someone who is always busy living a high-flying lifestyle.
The first has to do with your behavior.
No one wants to date someone who worships them. Celebrities are normal people and at the end of the day they want the same thing as everyone else, which is someone they genuinely connect with who authentically cares about them.
So, be yourself and don't change yourself for the famous person you're dating.
The second thing has to do with the reality of what a celebrity lifestyle is. Unlike a person with a normal job, the person you're seeing will work crazy and unusual hours and will be used to a high standard of luxury.
People will always want things from them, and they will probably always be surrounded by attractive people vying for their attention.
Because of the difference between your realities, you will have to be flexible, a good communicator, and above all, not jealous.
Here is a more detailed run-through of how to apply these tips for dating a celebrity.
1. Don't act like a fan
The last thing a celeb is going to want to do is date someone who behaves like a superfan.
We all know that one of the most attractive things a person can do is play hard to get. Showing someone fan-level devotion from the get-go is an instant turn off.
So, if you're getting to know a celebrity and you think your dynamic has romantic potential, don't ruin it by staring at them adoringly every chance you get, asking them too many questions about their fame, or asking for selfies with them to send to your friends.
Instead, just play it cool. Instead of focusing on the fact that they are famous, spend your time getting to know the real them and assessing whether you think you would be compatible.
2. Keep your relationship private
Celebrities have a hard time trusting people because almost everyone they meet wants something from them.
What does this mean for you?
Well, you might have experience with how to respond when someone asks you out and feel confident accepting a date. What you won't be used to is having to reassure the person asking you out that you'll keep the fact that you're getting to know each other a secret.
However, if a celeb asks you out, it is important to let them know when you accept their offer that you'll keep your date between the two of you.
This will surely put them at ease and make them feel that they can trust you.
3. Don't assume you already know them
Many "normies" who date celebs make the mistake of thinking they already know who the famous person they are meeting is because they know their public persona. Don't do this.
Treat celebrities as you would any other person you might date. Don't feel betrayed or uncomfortable if they seem to be different in person than they do on TV or social media. That is completely their right.
At the end of the day, you are dating them, not the image they present to the world. Keep an open mind!
4. Be yourself
You might feel that you have to put on a persona to date someone who is well known. Don't do this. Celebrities spend an awful lot of time around people who are doing their best to act like someone else.
What most celebrities want in a partner is just someone who is easy-going and down to earth.
You might not feel this, but one of the things that makes you unusual to a celeb is your normality, so don't pretend to be something you aren't.
Respond to a celeb calling you pet names the same way you would respond when any other guy calls you "baby," and don't change your personality to fit what you think they want.
5. Don't research their whole backstory
Unfortunately, part and parcel of being in the public eye is being publicly dragged through the mud every so often.
Imagine how you would feel if the most embarrassing moments of your life were splashed across the front pages of tabloids, meaning that the details of the event would forever be accessible to every person you'll ever date.
Awful, right? So, do yourself and the celeb you're getting to know a favor and don't research their whole history. Meet on them on a fair playing field and let their conduct do the talking about who they are.
6. Keep your social media clean and savvy
It is good to keep your expectations realistic when you begin seeing a celebrity. Don't immediately imagine them saying, "I love you" for the first time and picture the two of you riding off into the sunset.
That said, you should still take precautions in case things do get serious.
One thing you should do is clear your social media of anything that might be potentially embarrassing for you or them.
If you do end up establishing a relationship with a celebrity, you may find yourself the subject not only of many online gossip articles but also of the obsession of hundreds of thousands of internet sleuths.
If there is something on your Instagram profile that would generate a high volume of clicks, news outlets would be sure to take advantage of it and you might find yourself embarrassed.
So, just be careful and keep your profiles clear of anything you wouldn't want to have widely shared.
7. Establish trust early on
It is no secret that many celebrities have serious trust issues.
Given that everyone they let into their lives could turn around and sell their secrets for substantial sums of money, they can become a little paranoid about who they choose to share themselves with.
If a celeb doesn't feel like they can trust you, they will probably find a smart way to cancel a date, or else you will find yourself wondering how to respond to a break up text, depending on what stage of your relationship you are at.
Establish trust by keeping everything they tell you between the two of you. Don't even tell your close friends.
8. Be aware that you will have different lifestyles
While there are a lot of rules and conventions about what normal dating behavior is, it is unlikely that these same norms will apply when you're dating a famous person with a drastically different lifestyle to yours.
For example, you might not usually be okay with your partner kissing another person, but if your partner is an actor, that is just part of their job.
Similarly, while it is fine to expect a normal person to cut down on their socializing to support you in the home, late night socializing is often an important part of a celebrity's work life.
Be ready to re-adjust your expectations of what a relationship looks like if you begin dating a famous person.
9. Be a good communicator
Because you will have such dramatically different life circumstances, it is essential that you and the celeb you are dating are both able to communicate your needs and feelings.
Work on communication for healthy relationships to make sure you are both satisfied with your romantic situation.
10. Keep your expectations realistic
Because dating a celebrity is such a big fantasy for so many people, it can be easy to get carried away and begin planning your big fairytale wedding before you've even exchanged an in-person "Hi."
You might be signing a book deal in your mind just for the person you're seeing to turn around and tell you "I'm not ready for a relationship."
Save yourself the potential heartache by keeping your expectations realistic!
11. Don't be jealous
This one is a big one. Celebs basically have their pick of the litter. There will never be a shortage of good-looking people who want to take advantage of the money and luxury that fame brings.
So, if you are dating a famous person, get used to the fact that they are always going to have other options. If you let it, this fact might really throw you.
Decide early on that you are going to avoid being jealous. Trust that if the person you're with tells you they want to be with you, they do.
12. Don't feel like you owe them anything
One of the tricky things about a power imbalance in any kind of relationship is that the person with less can end up feeling like they owe something to the person with more.
Don't go down this slippery slope.
One of the most important things to establish when dating a celebrity is that you are equal players in your relationship.
13. Stay financially independent
On that note, make sure you don't become completely financially dependent on the celeb you're dating. If you do, it will be far harder to maintain other kinds of independence.
No matter how serious things get, keep your job.
Knowing that you can always decide you would rather be on your own again and that you won't be putting yourself in financial difficulty by breaking up with the person you're seeing will allow you to be sure that every time you respond to, "I love you so much," you are being genuine!
14. Enjoy the wild ride!
That said, while it is important to stay grounded and not to change yourself just because the person you are dating happens to have a large following, that doesn't mean you can't enjoy the perks of dating someone who has the world at their feet.
When we love someone, we want to share our blessings with them. If the celebrity you're dating begins to develop real feelings for you, don't deny them the pleasure of spoiling you.
Enjoy the strange reality that comes with dating a well-known person while keeping your feet on the ground. If you do this, you'll be sure to have a blast!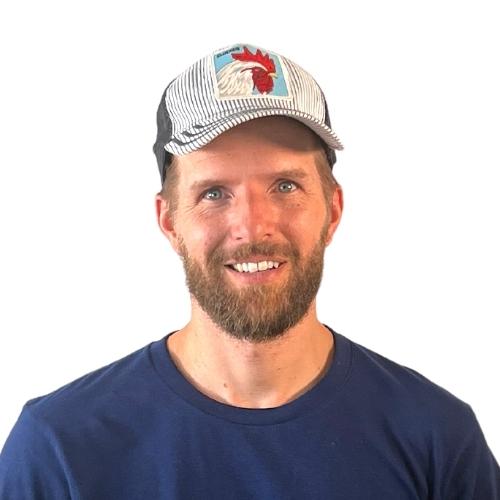 Hey, it's me, Steven. Dating and relationships have always fascinated me. On Dategosu, you will find my best tips to make sure your next date is a great success!